Between May 2016 and September 2017, Mobile Beacon and PCs for People launched Bridging the Gap in Denver, CO. This program provides donated computers and mobile hotspots to individuals and families in need. The technology is provided through distribution events held with the assistance of other local organizations. The distribution events in Denver's were so successful that PCs for People and Mobile Beacon decided to expand the Bridging the Gap events to five new cities in 2017 and 2018. Salt Lake City was chosen as first expansion market for this program and the events were held in early October.
Households and individuals under the 200% poverty line in the Salt Lake City area signed up to receive donated equipment through our five local partners:  Utah Nonprofit Housing Corporation, Housing Authority of Salt Lake City, International Rescue Committee, Utah Health and Human Rights, and Housing Authority of the County of Salt Lake. We held three separate events over the course of two days to distribute this equipment. Together, we were able to provide a total of 303 computers and 150 hotspots for local families. To date  we've able to help 235 households and 1,670 individuals through the Bridging the Gap partnership.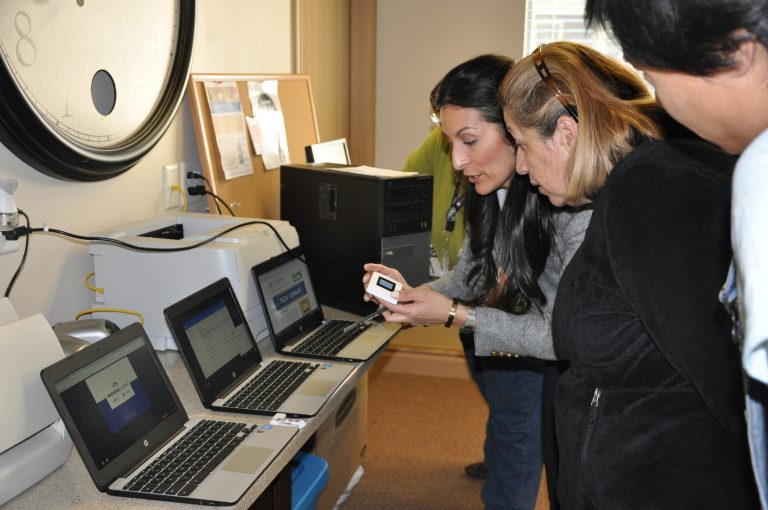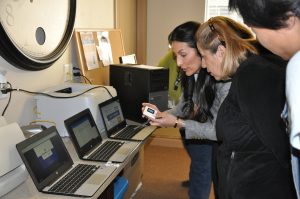 "It was amazing to launch Mobile Beacon and PCs for People's Bridging the Gap initiative in Salt Lake City as they were just beginning their collective efforts to bridge the digital divide throughout its communities. It was exciting to see so many in the community, from nonprofit organizations, the public library and government, come together to ensure 300 Salt Lake City families receive the technology, affordable broadband access, and computer literacy training needed to improve their lives through information, education and opportunity."
-Cristina Graham, Program Director, Mobile Beacon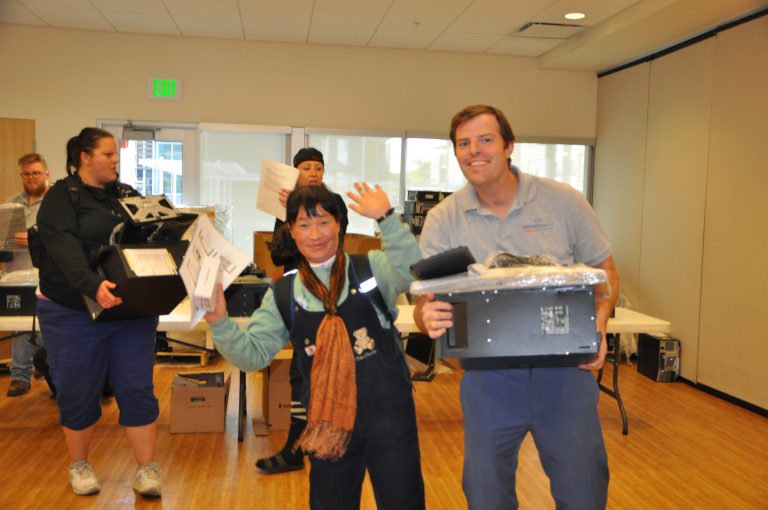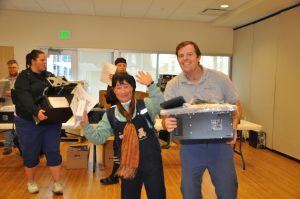 The success of these events at the first of our five new Bridging the Gap cities was not just measured by the quantity of hotspots and computers donated to the families and individuals. Many of the recipients were pleasantly surprised to find out that they could afford both the internet and a computer to help them take advantage of opportunities that they may not have had without technology. Being able to improve the lives of so many by providing low-cost internet access to accompany the newly donated devices has made an immeasurable impact on all involved.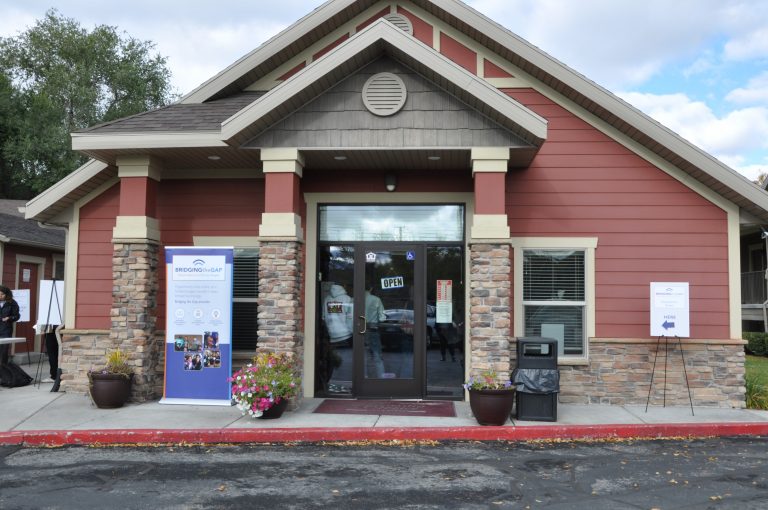 Mobile Beacon and PCs for People took plenty of photos capturing the excitement of the events. Visit our Facebook page and view the photo album to see more!
Stay tuned for more information about our other four Bridging the Gap locations for 2018: Austin, TX, Phoenix, AZ, Memphis, TN, and La Junta, CO.