Connect patrons to the Internet any time, anywhere.
Libraries are essential to providing equal digital and educational opportunity for all Americans. Providing free public Internet access, community programs and digital literacy training enable people to apply for jobs, interact with government agencies, engage in lifelong learning, and keep in touch with family and friends.
As a nonprofit and one of the largest national educational broadband service (EBS) providers in the U.S., we are deeply committed to helping libraries deliver services with a combination of services and products. We help libraries get the Internet access they need and extend it to people who need it most.
Affordable Access. 4G LTE mobile Internet data plans for just $10/month (save up to 80% annually).
Donated 4G LTE devices. Libraries save even more through our device donation program via TechSoup.
Community Inclusion. Bring more library resources into the community with our mobile service.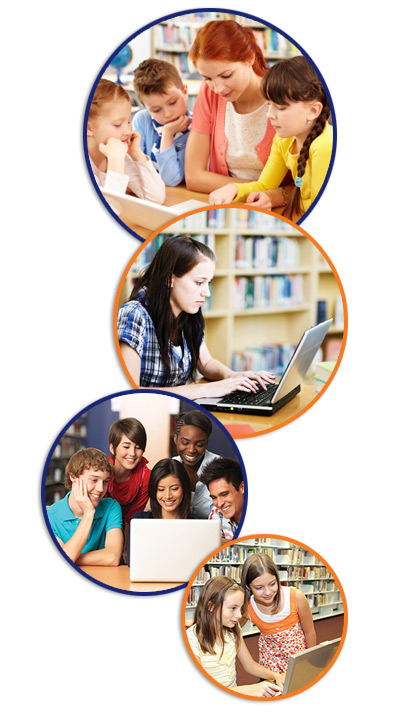 Mobilize your library services
Libraries across the country are partnering with Mobile Beacon to innovate with technology and offer exciting new services, such as:
Loaning out the Internet with our Wi-Fi To-Go program. Together with Sprint, we helped over 500 libraries launch their own Wi-Fi to Go programs, lending out over 4,400 hotspots nationwide.
Providing remote circulation and reference services. Providence Community Library uses our mobile hotspots to remotely connect to reference services, complete circulation duties, and provide free Wi-Fi for families and individuals during community events.
Create an inexpensive backup Internet service, or load-balance network traffic through a secondary Internet source.
Provide Internet access for your mobile computer lab so you can hold training anywhere.
Supplement your Adult Education programs by offering adult learners access to resources during library off-hours.

By pairing Mobile Beacon's affordable service with programs like TechSoup, we help you open doors to opportunity and expand access to more patrons.

Qualified organizations can receive donated 4G LTE mobile hotspots through our TechSoup donation program to further reduce the cost of connectivity. We offer tiered donation bundles to help you get the number of devices you need to expand access without breaking your budget. You can find out how your library can participate on our TechSoup Donation Program page.

"Unlimited data from Mobile Beacon is a game changer for the Library's hotspot lending partnership with the public school district. It sends the message that we value, trust and support the often vulnerable families we serve."
— David LaCrone, Digital Branch Manager, The Kansas City Public Library
"It is simply unfathomable that in the digital world in which we live, one-third of New Yorkers do not have access to broadband internet at home, putting them at a serious disadvantage at school, in applying for jobs, and so much more. The Library Hotspot program is a big step forward to help close the digital divide, and set an example for the country."
— Tony Marx, President, New York Public Library
"The first thing to be cut from any household budget during hardships is Internet service yet it is estimated that almost 90% of all jobs are offered online. The hotspots are such a life changing service for many of our patrons and there is no way I could pass up the chance to give it them. As we enter our third year we are already considering another batch to keep up with the high demand. We have not lost one yet, everyone loves it, and patrons are so thrilled to get one. My only regret is how slow I was to get into the program. Get on this band(width) wagon!"
— Maria F. Meachum, Director, Wilmington Public Library District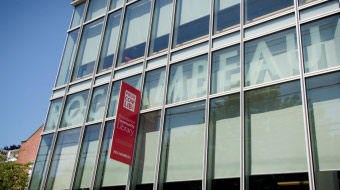 "Mobile Beacon's low cost service enabled us to offer a new service to our staff and patrons. We now circulate mobile hotpsots to bring free broadband Internet access to patrons in their homes. We're very pleased at how quickly the programs have taken off."
— Laura Marlane, Director, Providence Community Library
Read More Library Case Studies