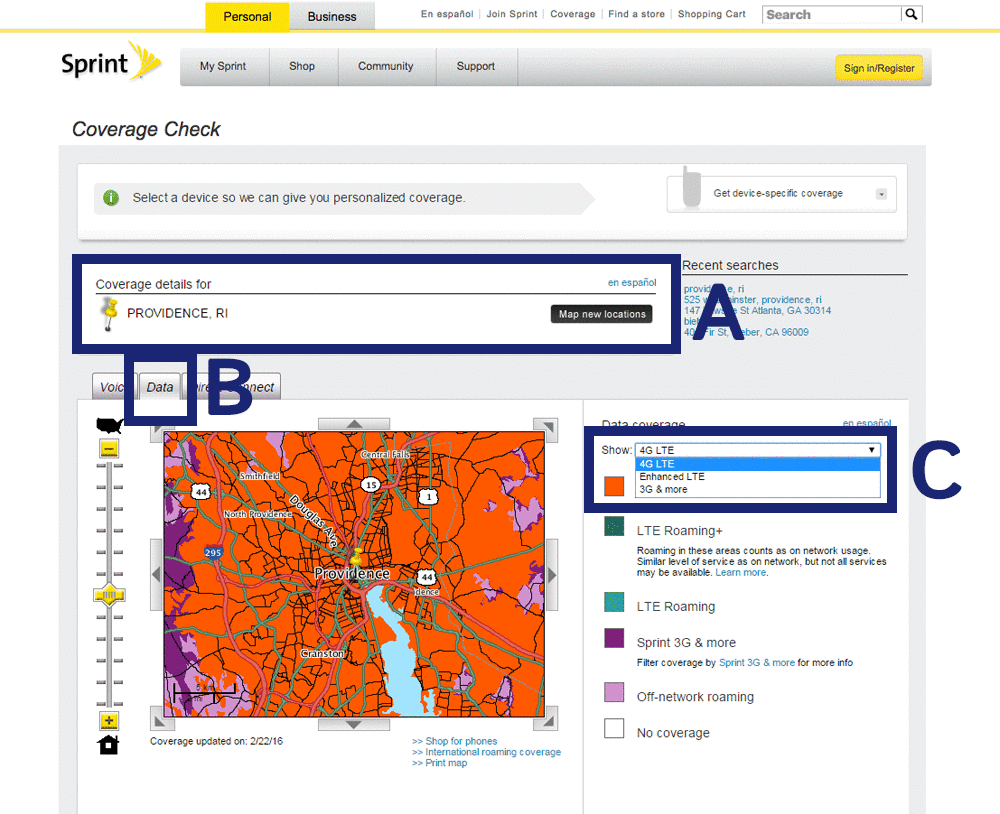 Mobile Beacon's internet service is provided on Sprint's 4G LTE network. To check coverage on Sprint.com:
Enter your address and click "Map It!" as shown in Section A to the left.
Click and view the "Data" tab as shown in Section B to the left.
You will see a pop-up that says, "Coverage depends on your device." You can select one of the 4G LTE devices we offer, or click "No thanks, show me all coverage."
LTE coverage will be designated as "LTE Plus" or "4G LTE" (Section C). Please note Mobile Beacon's devices are not equipped to roam and are not covered in Extended LTE, LTE Roaming and Off-network Roaming areas.