Subscribing to our monthly newsletter is the best way to stay up-to-date with the news and events going on at Mobile Beacon. You'll also receive news, insights, and ideas from our ever-growing list of schools, libraries, and other nonprofit organizations.
Sample 4YourMission Newsletters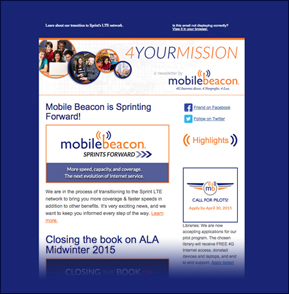 Learn about our transition to the Sprint LTE network and more!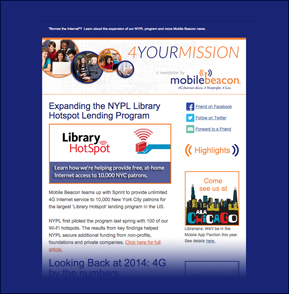 Introducing the Largest Library Wi-Fi Loaner Program in the Nation!
View Online
4YourMission Blog
Don't forget to visit Mobile Beacon's blog 4YourMission for up-to-date info and tips that will help you to achieve your nonprofit mission. Here are some recent headlines that may be of interest:
To see our full post archive, visit 4YourMission.