The services that nonprofits provide to the community are vital. Making people aware of all the great work being done and how it benefits them is every bit as vital. Here are five great resources to help nonprofits to communicate and connect with constituents and effectively market their missions.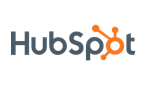 HubSpot is an inbound marketing service that specializes in SEO, email marketing and analytics. They  offer both incredibly integrated and incredibly comprehensive software that will help prospects find you online. They offer a free trial demo, for those wanting to try before they buy. Even if you don't want to try their product, I highly recommend utilizing their free website grader tool. It instantly qualifies your website into easy-to-understand data regarding traffic and analytics, and subsequently makes suggestions about ways you can improve.
What's really priceless about HubSpot is the manner in which they remove the mystery and intimidation behind marketing and SEO concepts as secondary educators– they make it easy to understand what all of their software is actually doing so that you can extrapolate those concepts for yourself along the way as you get more innovative with your marketing campaigns. They are also great about providing feedback at every turn – they are sticklers for data and statistics that you can toggle into charts or hard numbers to find out anything ranging from who specifically is viewing your site to how effectively your personalized emails are performing.
They offer packages at $200/mo. $600/mo. and $1,000/mo.  To which an additional $100/mo. is added for every 1,000 contacts you wish to add to your integrated database.
Overall: It is probably true that this is the only marketing software you'll ever need. You'll get comprehensive, effective software, an education in inbound marketing principles, and you'll be investing in a company that is being recognized as a thought leader and innovator in the industry just a few years after their launch.  If you can't quite afford their services, check out their blog for a wealth of free guides and resources for all aspects of online marketing.

Google has it's own highly integrated and powerful network for non-profits. They provide great tools for marketing and outreach like free or discounted Google Apps for any approved 502(c)3, free advertising on Adwords (up to $10,000 a month!), premium YouTube branding, and free licensing for Google Earth and Maps. All you need to do is apply for eligibility, providing proof that you are a registered 501(c)3.
Google applies their hallmark innovation with apps like Google Maps Coordinate – a workforce management tool that allows organizations to quickly and easily assign jobs to field workers, improving operational efficiency and communication.
Overall: If you are a committed Google user or even vaguely familiar with their other platforms, this is a great service. It will surely dovetail more and more efficiently with each new product and service that Google introduces. It is very affordable, (Free version of Google Apps for Nonprofits with fewer than 3,000 users, or a 40% discount ($30/user/year). Particularly, for a small non-profit with few members who need to register and, Google for Nonprofits offers some truly unique and engaging tools such as Maps Coordinate for raising awareness and strategic marketing.

Change.org organizes supporters around specific causes that can be browsed on their website. They offer close contact with their customers (you) and a simple and powerful experience for potential supporters – the first thing one notices upon visiting Change.org is the tag cloud, featuring the most popular tags affiliated with the causes on the website. By clicking the tags, users are directed to a page with an overview for a cause including the users Changes.org members who support it.  This feature is a convenient way to meet like-minded supporters, and you can 'friend' them for networking purposes.
In order to work with organizations of all different budget sizes, they base their pricing entirely on the number of supporters you wish to recruit to your efforts – whether it be 1,000 or 1,000,000. Here's how it works:
1. Their campaign strategists work with you to create an online action on Change.org & promote the action to a highly targeted group of their site visitors.
2.  Potential supporters are presented your campaign and have the option to sign your action & choose to learn more from you.
3.  Their pricing model is based on the number of supporters they recruit who choose to learn more about your efforts. You tell us them how many individuals you would like us to recruit, and they promote your action until they hit that number.
4.  Change.org will send you a file with your new supporters' name, email address, city, state, and zip (as well as mailing address when available).
5. Their campaign strategists provide guidance and support to help you apply best practices in your communication stream to on-board your new supporters.
Overall: Their model is built around close personal communication and strategy.  Also, it's worth noting that they've signed on huge non-profits like Amnesty International, Oxfam and Greenpeace, so the site is certainly well-supported, and they boast over a half-million new users added each month making their network substantial indeed.

If you've wanted a break from comparing paid services for marketing and awareness, take a few seconds and sign up on Twitition. Twitition allows Twitter users to start petitions or 'Twititions' for something which they are passionate about. Your followers can then sign Twititions simply by clicking on the link. You simply provide a title and description of a subject of your choice and click "Create" and they'll do the rest. It's an extremely easy way to gain visibility especially if you are a regular tweeter.
Overall: It's free, takes less than 30 seconds to implement, and with almost a million signatures on their meter and a swath of awards including a DADI, Twitition alleviates any concerns of efficacy.

A project of the Craiglist foundation, LikeMinded is a platform where people doing social good can post stories and resources to an online community. For nonprofits, it's an excellent free way to raise awareness; simply identify your 501(c)3, begin sharing and engaging. The site is also attractive for people looking to get involved with a cause – on the landing page visitors are prompted to select which issues their community is facing, ie.  "health" or "government".  From here, users can browse through different causes that interest them, or proceed to a more advanced search that includes specifications like location, organization, category of mission etc.
Overall: Likeminded is simple, easy to use and free. Users are privy to an authentic interaction with a community of kindred spirits. The 'completeness' meter beneath every project's thumbnail is one of many great features that makes LikeMinded as useful to volunteers as it does for the nonprofits they will potentially support.
With budgets and time at a premium, marketing can be a challenge for nonprofits. What are some of the more creative tactics you've used to get your word out?