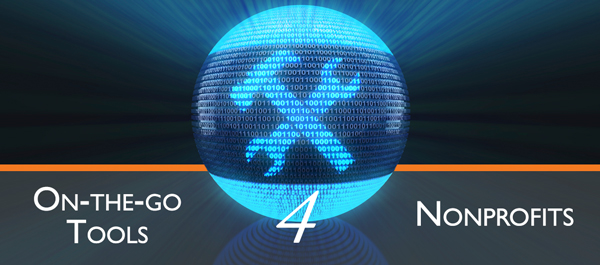 Being able to work anytime/anywhere can greatly expand your reach, but it requires mobile Internet access. There are many connectivity tools available to keep you connected to the data and online resources you need outside the office. What's the best option for you? That depends on what you're using it for.
We've compiled a list of the different options available and some key considerations to help you pick the one best suited to your nonprofit's needs.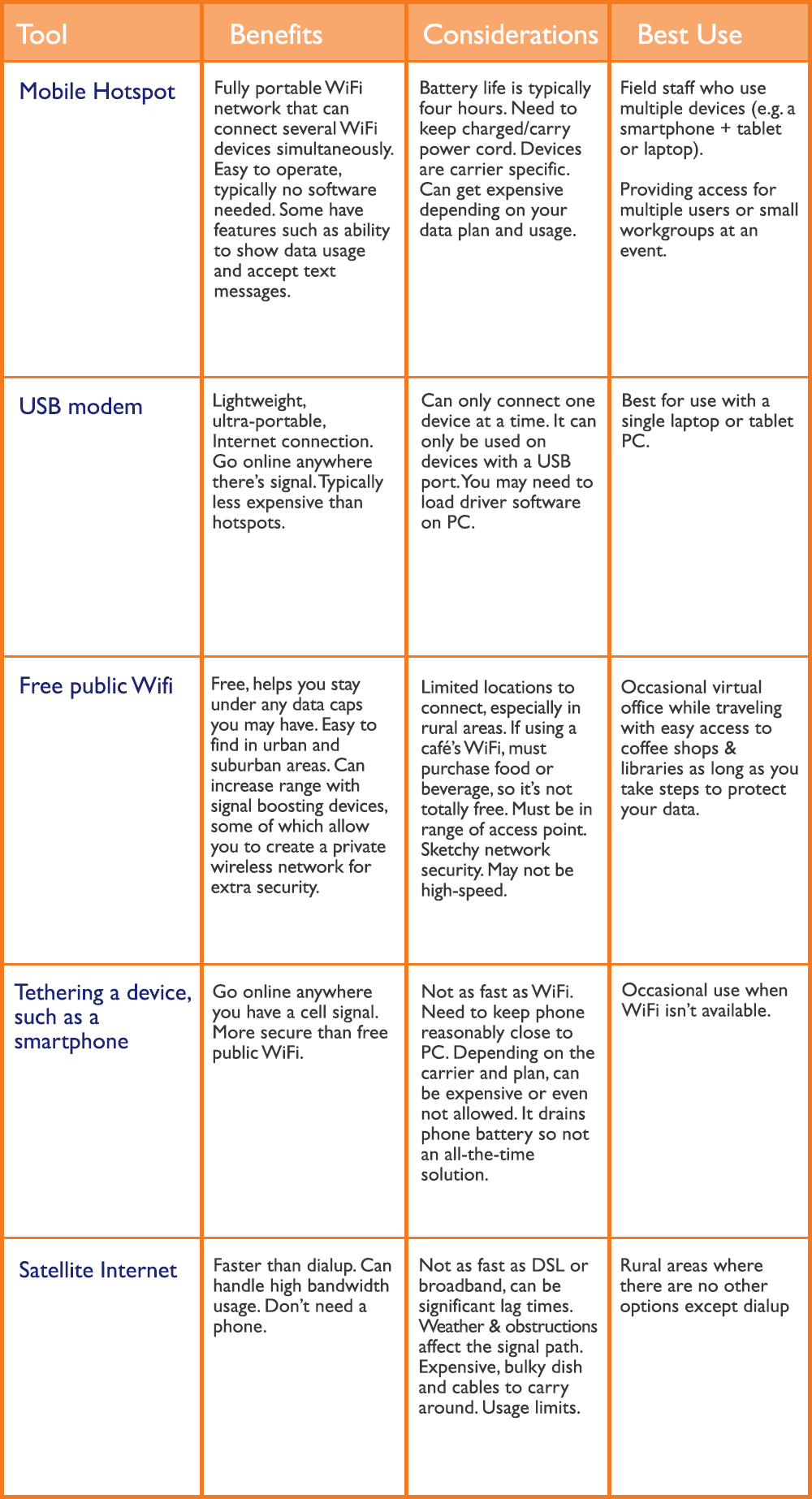 Are you a mobile user? Share which option has worked best for you. Or tell us how you use it: updating social posts at events, accessing information for donors, signing up volunteers?