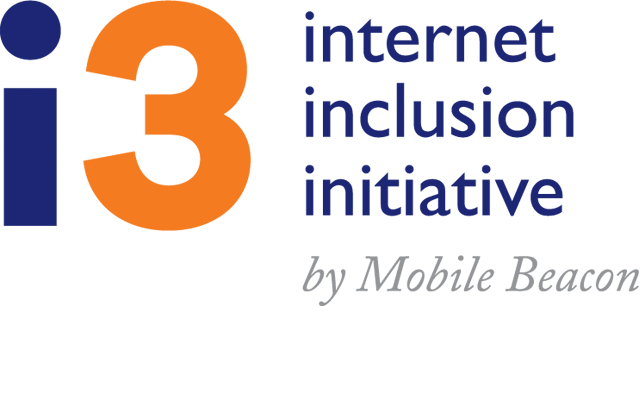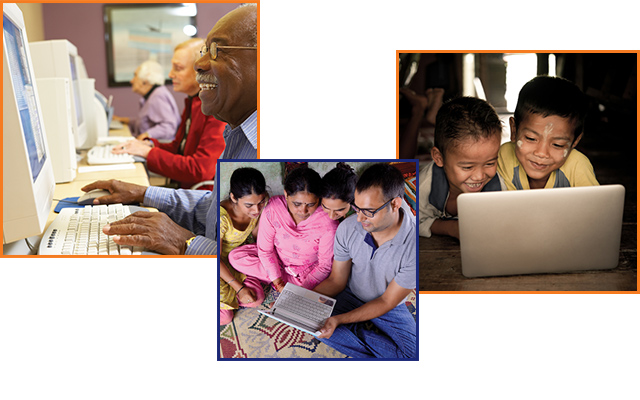 Creating Opportunity through Connectivity
The digital revolution has opened up a world of information and opportunity for the majority of Americans. But 34 million people — about 10 percent of the U.S. population — remain offline. The costs of being disconnected rise every day, for both individuals and communities as a whole. That's why we developed the i3 Internet Inclusion Initiative. In partnership with nonprofits, schools, libraries and other community organizations, we're helping connect underserved Americans to the tools they need to improve their lives.
Who's left behind?
Take a look at the faces of the Digital Divide:
37% of adults earning less than $50,000/year
53% of low-income students
55% of seniors
55% of adults living with a disability
45% of adults living in rural areas
What are they missing?
Job Opportunities: 80% of jobs are posted exclusively online
High School Equivalency: The GED exam is now only offered online
Education: 7 in 10 teachers assign homework requiring access to the Internet
Cost Savings: Households save ~$8,000/year by using the Internet
Health Benefits: Enrolling in an affordable healthcare plan requires access
Mobilizing education provides life-long opportunities.
See how Mobile Beacon's i3 Internet Inclusion Initiative is helping to bring affordable mobile broadband access to students and their families nationwide.
"Not only are students who lack access at home struggling to keep up, their lack of access is holding our education system back. It means too many young people will go through school without fully developing the skills that give them a fair shot in the digital age."
– FCC Commissioner Jessica Rosenworcel
Explore our i3 programs that power up access.