It's important to have the most current software version on your device. Software updates can improve device stability and ensure you get the benefit of the latest security patches and new performance enhancements as they become available. To ensure your device's software is up-to-date, follow the specific instructions listed for your device below.
Check for New Software Update

Last check for update: The date and time the M2000 last checked to see if an update was available.
Update status: This is area is usually blank. If you check for an update, the result of that check, or the
download progress of an update displays.
Check for Update: Click this button to manually check for available software updates. If a new
software update is available, it is automatically downloaded.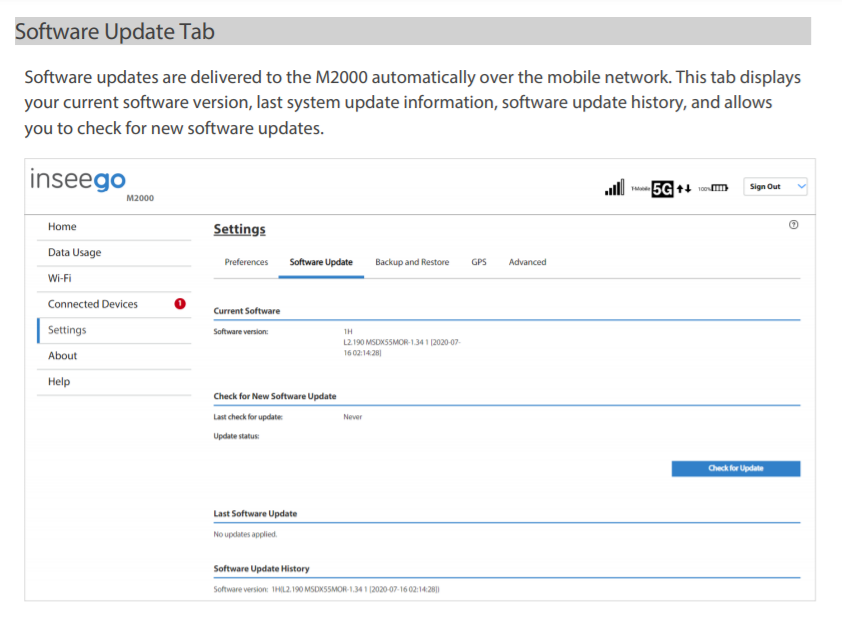 From the Web UI, click Settings > Device > Software Update

Firmware: Current software version
Upload Software: A new software will be updated automatically.
Check for New Software: Check if the current software version is up to date. If not, the latest version will be installed.

Click Save Changes to save your settings.
Restart the Device.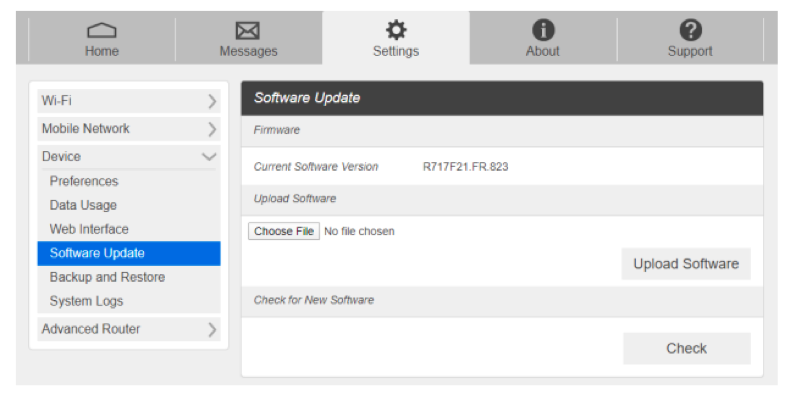 Every 48 hours, your mobile hotspot will check for new software when it is powered on. If a new update is available it will be downloaded in the background and wait to be applied the next time it is turned off.
Log in to the Mobile Hotspot Admin page.
Click the Settings > Device > Software Update > Save Changes.
Under "Check for New Software" click Check.
In order to install the new software, you must turn off the device by long-pressing the Power/Menu button.
The LCD display will show the status of software update and will turn off when the update is complete.