Fundraising is crucial to any nonprofit's success but this labor of love can at times be exhausting – We've compiled our picks for the top five tools that make fundraising easy, effective, economic, and even enjoyable.


With over a billion actions taken by over 153 million people in 142 countries, Causes.com is perhaps the most recognized and widely used fundraising website and community. Working primarily as a Facebook App, Causes automatically publishes any user's interaction on their friends' newsfeed, spreading awareness with each "like" "share", donation, petition signature, or if they've joined the cause. They've pioneered some unique Facebook tools as well including the popular "wish" application, with which users may spur their Facebook friends to donate to a particular cause in honor of a specific occasion such as a birthday, holiday, wedding or charity run/walk/ride. Additionally, Causes has an excellent (free) toolbox which includes an email management system, making outreach to your supporters organized and simple. Aside from all that, the site itself is a great place to spend time – the interface is very comprehensive and easy to use , and browsing through the thousands of causes is a great way to find inspiration and reach out for help within the community.
Causes uses a credit card processor company called Network for Good to process donations, who charge a 4.75% transaction fee for each donation. Otherwise, there are no other costs to you.
Overall: The site is easy to use, formidable in terms of social media outreach, and aside from the processing fee, free. Projects do expire with deadlines.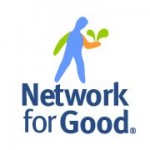 Supporting over 100,000+ nonprofits, Network for Good is an aggregation of resources including expert communications and fundraising training as well as Webinars, Ebooks and a wealth of "101" literature on everything non-profit, all for free. If you are new to fundraising, Network for Good is a great place to learn for beginner fundraisers and veterans alike.
In addition to their thorough and useful free resources, Network for Good also offers three different fundraising packages at various price points ranging from $30/mo. – $200/mo. Providing services including social media tools like donation widgets and email marketing services. They do their own credit card processing at a fee of 4.75% per donation which can either be added to or subtracted from the donation and Network for Good gives the proceeds from the those fees to the charity of their choice.
Overall: If you are new to fundraising and want both the tools AND the training, you can get all the resources you need for relatively cheap.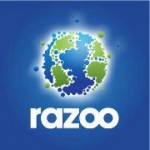 Razoo is one of the most cost- effective fundraising sites that is ideal for charities. With a 2.9% donation fee they are one of the most inexpensive fundraising sites available. Razoo pride themselves on bringing together charities and donors on their website and boasts a vast array of tools and widgets that can be embedded on your charity's home page. Every Razoo page is built to share on Facebook, Twitter, and email, making it easier for fundraisers to reach their networks of family and friends.Their interface is user-friendly and progress is easily monitored – Razoo provides every account with a downloadable excel sheet that traces every single incoming dollar, including what page it came through. In addition to their stellar web interface they also offer an iPhone App that allows you to receive push notifications whenever you get a donation.  For donors, Razoo is equally convenient – donors receive a receipt in their inbox the moment they donate. Razoo also makes "giving cards" that are ideal gifts for someone who's passionate about a number of causes, for the person who has everything, or just a last minute gift that won't need to be returned.
Overall: One of the cheapest fundraising options available, great user interface, convenience for both donors and teams, projects do not expire with a deadline.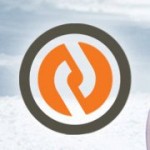 Crowdrise is a lot like a social media site in and of itself – users create their own profile, add friends, message people and comment on other friends' pages. What's unique is that users compete for points with which they can earn prizes. Users can win points by having others vote for you, by raising money and the difference is that (i.e. encouraging others to donate), by giving to charity (when you donate) and by advertising the site personally (site examples suggest wearing their apparel or holding a flag). Most importantly for nonprofits, Crowdrise's redeemable-points system gives donors an incentive to stick around, which equals more fundraising. Users can redeem points for prizes donated by Crowdrise business partners. Furthermore it is a fun and edgy interface to work with (their slogan is "If you don't give back, no one will like you") –a sense of humor that is not without value in the over-worked world of nonprofits. Though there is no cost to start a project, there is a 5% transaction fee for of all donations, plus a $1 transaction fee for donations under $25 and a $2.50 transaction fee for donations $25 and over, making Crowdrise slightly more expensive than sites like fundraising sites like Razoo and Causes.
Overall: Very popular site with lots of press (Edward Norton is one of its founders), fun environment to work with, simple user interface (they boast a 20 second ticket-time to start a project). Though they have a slightly more expensive transaction fee than other fundraising sites, they boast unique perks like their points system designed to incentivize donors to continue giving.
mGive is an SMS donation system that allows donors to contribute via text message in increments of $5-$10. When the earthquake struck in Haiti in 2010, mGive's services helped to raise upwards of $37 million in three weeks, proving their efficacy. If you sign up for a plan with mGive, you will get a custom keyword as well as a number for donors to text to. When the donor texts the keyword and increment to that number, their donations are applied to their phone bill. The advantage here is spontaneity – donors do not need to fill out credit card or other information, making it convenient for the donor and minimizing time for 'buyer's remorse'. mGive's packages are also include donation widgets for Facebook, Myspace, blogs and more, where users can simply type their phone number into a data field and make a donation. You can keep track of your incoming donations with real-time online reporting. Flat application fees amount to about $500, their basic plan starts at $349/mo. Successful transaction fees are $0.35 (for your service provider) + 3.5% (for Mgive). Though more expensive than web-based fundraising sites, what you are really paying for is the ability to elicit donations instantaneously with a quick impression in the real world and online; with Mgive, you can powerfully advertise with traditional media, even with home-made flyers, significantly increases your outreach.
Overall: mGive is a powerful tool, but given its price, is not ideal for nonprofits in the early seed stages of funding. Additionally, since donations go through a middleman (the donor's service provider) donations do not reach your nonprofit for 90 days after the text message is sent. Once your nonprofit is funded stably enough, SMS donations companies like mGive are a great way to take your fundraising to the next level.
Remember, many donors are willing and able to give time and again, especially if treated with sincere appreciation.
Though all donations should be recognized in some way, what's your favorite way to say "thanks" to your more generous donors?